Part B Data Managers
Name: Mary Corey
Agency: Missouri Department of Elementary and Secondary Education
Job Title: Coordinator of Special Education Data
Years in the Role: 18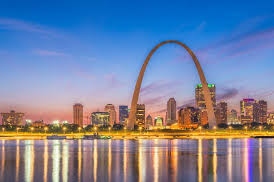 ---
Describe your role within your agency and describe the type of work you do on a day to day basis? I am responsible for special education data management, including technical assistance and training for school district personnel, public reporting of data, federal reporting of data, and data support for the Office of Special Education. I coordinate my section's work to improve student outcomes through the support of data-based decision making.

What are one or two accomplishments you would like to highlight from your state work this year? A couple of examples involve the comments on proposed regulations or data collections that I have helped develop on behalf of the data manager affinity group. We have seen definite changes for the better in final versions due to our comments.

What are a few pieces of advice you would give to a new person coming into the job role? Don't be afraid to reach out to other state data managers. There are a lot of details and timelines that are easy to miss if you're trying to fly solo. Data managers have a lot of resources available, one of which is other data managers. Get connected to the affinity group and ask questions!

Why do you think joining the affinity group is essential? Over the years, my data manager peers have consistently provided me with useful and timely professional development. We support each other and challenge each other to provide valuable data support for LEAs and state staff. It is wonderful to know that there are more than 50 other people who either have the same questions that I have or who have answers to my questions. The affinity group is a fabulous support system from a professional standpoint, and I consider many data managers good friends as well!